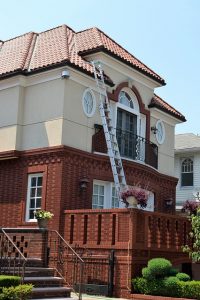 As we move further into spring, many homeowners are considering remodeling. Are you one of them? There are multiple reasons to remodel: it's not always to fix an obvious problem. Sometimes remodeling simply reflects your new tastes or makes room for new changes in your life. Sometimes it's just a way to be more comfortable in your home. Whatever your reason, a quality contractor can make the process comfortable and the finished work exactly what you dreamed of.
Here are a few of the most common reasons for remodeling:
The Old Room Doesn't Work Anymore
If it is broke, fix it. This is the most obvious reason for remodeling. It could be that the room was damaged due to a flood, leak, fire, or other catastrophe. It could be that the setup or appliances in the room all desperately need updating. Or it could simply be that your tastes have changed over the years. Maybe blue used to be your favorite color, but now you'd love to have a yellow kitchen. Remember that you don't need a "big reason" to remodel. If you feel it's time for a change and the old room isn't doing anything for you, change it.
Changes to the Family
In many cases when homeowners find they're expecting a new addition to the family, it's time for a room addition. However, it's possible that you already have a room in your house that can be converted into a nursery. Maybe that home office or workout room never got used, or maybe a roommate moved out some time ago. Sometimes the change is just a matter of changing the furniture around, but to make the nursery really feel homey, a full remodel or at least paint job is a good idea. On the other hand, maybe your baby's all grown up and ready to move out, and now you're considering a number of options for their old room. Maybe now you need a workout room, or you're thinking of installing a sunroom. There are a number of options which could call for a remodel.
Add Value to Your Home
Is it time to move? Maybe it's not time yet but you know it will be before long. In that case, you may want to do some remodeling to make sure that your home is ready for the next family who lives there. Maybe the way it is now works for you and your family, but all new updates and current design trends will draw the eye of potential buyers and help you raise your home value.
Eco-Friendly Updates
Trying to go green? Remodeling with low maintenance materials that have low toxicology impacts can help. You can have energy efficient windows installed or switch to something like recycled glass tiles in your kitchen or bathroom. Eco-friendly updates not only help you reduce your carbon footprint but boost value to your home. Just remember to recycle old appliances like toilets, sinks, and light fixtures. This way they won't end up in a landfill, and organizations like Habitat for Humanity will always be willing to make use of them.
Whatever your reason for a remodel, trust Windham Construction in Brazos Valley and our 20 years of experience. We can help you with energy efficient updates and quality finishes for remodels both inside and out. Contact us today for more information.