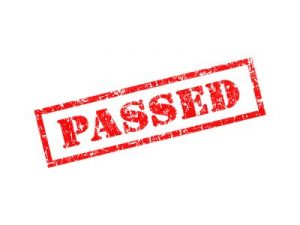 Imagine a friend can't complete a renovation project so they give you a bunch of leftover 2x4s. You decide you can build that deck you've always wanted. You know you'll need some bigger pieces of wood for posts but a deck seems like an easy enough thing to make. You've seen pictures of them, right?  It should be ok.
You look at a couple of articles online, you learn not to walk on a couple of the iffier areas and it's an ok deck. Then you want to sell your house. An inspector comes. He finds that your deck is not up to code. The whole thing needs to come down. Where did you go wrong?
Using unused wood from another project is fine. It's environmentally friendly. Going into a DIY job unaware of ordinances and city codes is not ok. In some cases, you need to get a building permit.
What if you don't get a permit when you need one?
Let's say a young couple just watched a remodeling show on TV and feel inspired. They take down a wall with an electrical outlet in it without checking to see if it's a load-bearing wall. Lucky them, it's not. Still, they have that outlet.  So, they buy a couple of little plastic things they saw someone on TV use (they can't name the plastic things because they don't know what they are) and use them to cover the ends of the wires. Then they just shove all of that nasty ugly wiring under the new floor they're putting in.
Well, they didn't cap the ends off properly and there is an electrical fire. They have insurance, but the insurance won't pay because they did remodeling work without a permit. Maybe the fire wasn't their fault. But the lack of a permit is enough for the denial of coverage.
Permits aren't a scam
While permits are annoying to homeowners that want to do their own work, they do create a paper trail of blame. If something that could cause a lot of damage is done, they want to know who did it. Say you have a builder that gets a permit and does work on your kitchen and it is inspected and up to code. Now you know it's done right and your insurance will pay if there were to be some sort of accidental grease fire.
Having work done up to code by a professional is good for the value of your home, your safety, and for insurance reasons.
Trouble finishing a remodel up to code
There are projects you can do yourself.  You can even take on big projects and get the permits yourself. If you ever get in too deep, it's never too late to call in a little help. In fact, if you already have your kitchen torn up, that's less work for your builder.
Located in the Bryan-College Station area, Windham Construction can help you with more than kitchen and bath remodels. If you have an unfinished remodel or if you're afraid your remodel isn't going to be up to code, give us a call and we can help you out. We are a full-service home company. We help from building to painting to handyman jobs.