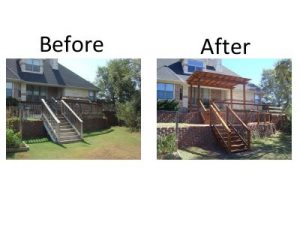 If you are planning to renovate your home, you may be unsure of the best way to accomplish this process. For example, should you tackle the project by yourself to save money or hire a professional for home renovation in College Station, TX? The answer may depend on what you want to accomplish and how much time you have to spend.
Knowing how to take on a home remodeling project is crucial if you want to have a successful outcome. Before you make a decision, think carefully about what you want to change in your home and when you want it to be completed. Check out the following tips to find out what the best course of action is for you and your home renovation project.
DIY Projects
Many people may be able to perform a few small touch-ups around their home to make it look brand new. In many cases, these can be considered DIY projects because they require no special training, licensing or experience.
For example, many homes can benefit from a fresh coat of paint inside and out. You may want to simply repaint one room, such as your kitchen, or you may want to apply an entirely new color scheme to your entire home. If you have a few spare weekends or evenings, you can probably tackle this home improvement project on your own. All the supplies that you will need, from paint to brushes and ladders, can be found at your local home improvement store for a reasonable price.
Likewise, some small amounts of landscaping can be accomplished with a DIY strategy as well. For example, planting trees, bushes and flowers is easy and simple to accomplish in your free time.
However, if you are aiming for a more ambitious project, it might be time to call a professional for home remodeling in College Station, TX.
Professional Projects
If you want to undergo a more serious home renovation, it's best to call an experienced local professional. For example, if you need new appliances or fixtures, it's best to rely on a trusted renovation expert.
Also, if you are going to be replacing major items such as carpets, flooring, ceiling tiles or insulation, make sure to call a licensed professional to stay safe and make sure that all of your improvements are up to building codes.
Installing a sunroom or screened porch is a job for a professional, as an amateur attempt might result in an unsafe structure. Also, attempting big projects on your own can take up more time and money than you might expend if you had called a professional in the first place.
To put it simply, if you are unsure of how to accomplish a remodeling project or how to get the supplies you need, it's best to make a call to a local remodeling expert.
If you need to find out how to tackle your next project for home renovation in College Station, TX, your local professional remodeling company can help you find the answers.