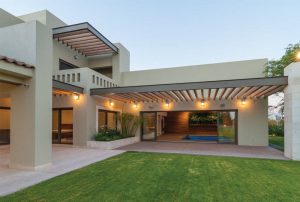 You don't want to trust just anyone with a remodeling project. After all, this is going to be someone who tears apart at least one room in your house before putting it back together in a new, improved way. Misplace your trust and you could have a disaster on your hands. You need someone with experience, not just experience doing the job but experience providing customer satisfaction. But with so many contractors available how do you choose the right one?
Ask Your Friends and Family
Before you start perusing the yellow pages or prowling online directories, ask your friends and family for referrals. Did your sister recently have her kitchen remodeled? Do you have any friends in the real estate business who might know someone? Put a blanket request for recommendations out to your social media and see what responses you get. Not only will this save you time in searching for contractors and narrowing them down, but this way, you already have at least one trusted source vouching for them.
Do Your Research
Once you have a list of recommendations, look them up. Check out their website and go through their list of services as well as their story and their experience. You should also check review sites to make sure that everything they say about themselves on their website holds up. Some will be general review sites like Yelp, Better Business Bureau, or Google reviews, while others might be home improvement specific sites like Porch or Houzz. You want to find contractors with an A or A+ rating on BBB, and preferably a few awards that show they have a commitment to quality.
Do a Few Interviews
Have you narrowed down your list at all? Now it's time to pick up the phone and conduct a few interviews. Have your questions in mind before you call. Your questions are up to you, but you should be able to describe the work you need done. Ask if your work is something they can do, if they have any references (whether from suppliers and financial institutions or past clients…or preferably both), how many projects they handle at once, if they work with subcontractors and how long they've worked with those subcontractors. Once you've talked to them on the phone and checked references, meet them in person to get a better idea of how they do business and what they can do for you.
Get a Quote
If you think you've decided, it's time to get a quote. For your quote, the contractor will come out and visit the site, get a full idea of the work you need done, and present an estimated quote for materials and labor. Even if you still have a few options, this is the best time to get a quote, as the quote might be the deciding factor in who you want to go with. Keep in mind that the cheapest option is not always the best option. You don't want to be overcharged but high quality work is worth paying for.
Sign the Contract
Once you've decided, it's time for a contract to be drawn up and signed. By now, you've researched this company thoroughly and should be confident that you can trust them with your home for your remodeling. Congratulations!
If you're looking for a remodeling contractor in Bryan-College Station, look no further than Windham Construction. With over 20 years of experience in the area, we take on a number of remodeling projects, both outside and in, and we're committed to your satisfaction. Check out our reviews and contact us to set up a meeting or a quote.