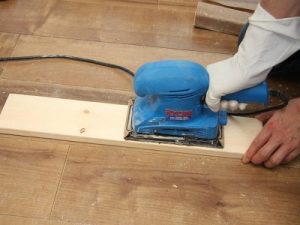 If you've been thinking about home renovations in College Station, TX, you may be considering taking on a remodeling project by yourself. DIY projects are a great way to use your skills and your spare time to give your home a new look while saving some money. At least, that's the idea that many of us have when we envision a renovation project.
How do you know which projects are best suited for a DIY approach and which projects should be handled by a skilled local professional? The answer may be different depending on the scale of the project and the abilities of the homeowner. While do-it-yourself projects can be cost-efficient and very educational, they may not be the right choice for everyone. Here are some things to think about when you are considering home remodeling in Bryan, TX.
Do You Have The Time To DIY?
There's no getting around it: home remodeling takes time. In fact, it's almost guaranteed that a DIY project will take longer than you expect. By the time you purchase supplies, lay out a plan, perform the work and clean up the area, you may be surprised at just how long a typical remodeling project can take.
Remember that time is one of your most important resources. If you are working a full-time job, raising a family and keeping up with all of your obligations, you simply may not have the time necessary to complete a remodeling project. Of course, if you are willing to make some sacrifices, you may be able to use your nights and weekends to transform your home with a DIY remodeling project. Before you begin, make sure to carefully study your schedule to find out if you have enough time to tackle the project on your own.
Do You Have The Resources?
One of the primary reasons that people choose to take on a DIY renovation project is the prospect of significant financial savings. Hiring a contractor or handyman services in College Station requires an investment but this is also true of DIY projects.
Some projects may allow you to save a good bit of money if you complete the work yourself but this is not always the case. In some circumstances, you may actually be spending more to finish a project on your own. You should take the time to sit down and add up the total cost of a DIY project before you begin working. You can compare this figure with a quote from a local renovation professional to find out if you are saving a good deal of money. If you won't be saving very much, it might be better to hire a professional.
Do You Have The Skills?
If you use tools and building equipment on a regular basis, then a home renovation DIY project may be a great choice for you. However, if you haven't picked up hammer, a measuring tape or a stud finder in years, it might be time to brush up on your skills.
One of the major benefits of hiring a professional is the ability to let a trained expert handle the project. Of course, you may be able to figure out a home renovation project on your own but you can't guarantee your own work if you don't perform renovations as your profession. Another benefit of hiring a professional is their satisfaction guarantee. If they make a mistake, a reputable renovation service will correct it for no extra charge. You won't have this option if you go it alone.
A DIY renovation project can be a rewarding and affordable way to improve your home. Make sure you take the time to carefully consider your options to determine if this is the right choice for your next project.