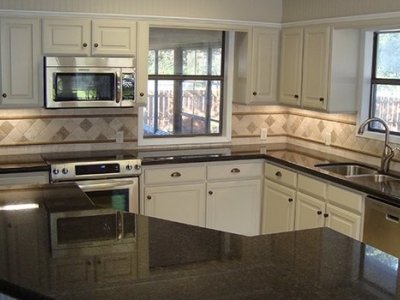 Congratulations! You've decided to remodel your home. There is can be a wide spectrum of emotions from excitement, uncertainty and sometimes trepidation in making decisions. One of the most common problems people are having today is how to navigate their way through the myriad of choices and pressure from the web to catch up to speed with the latest trends.
Home Remodeling
Let's put trends into perspective and explore what they really mean to you as a remodeling client.
The definition of a trend is the general direction in which something is developing or changing. Trend setting is usually set on the east and west coasts and slowly travels throughout the country. Now the internet has hopped on board and the explosion of trends are displayed on Houzz, Pinterest and hundreds of other sites. There are all kinds of trends to consider and sometimes overwhelms clients who are trying to find their own since of style for their home remodeling.
On the flip side these sites can be a helpful tool to help see completed projects, styles and trends. I often encourage clients to take a look to see if something speaks to them when they are at a total loss for direction. But some become confused, self-doubt their own preferences and feel pressured to go in a direction that may not make them happy. I don't know how many times I've heard "I know this is the trend but I just don't know if it's me." So, it's always wise to back up and take a few easy steps to find out what you're looking for.
 Kitchen Remodel – Bathroom Remodel
Think about color first. What colors make you happy? Are you drawn towards warm colors, beiges, taupe, and earth tones? Or cool colors, grays, blues, cool undertones. The trends right now are gray tones but if are a warm color person then stick with it! There are updated colors that look fresh and will please you.
What style do you like? Traditional, rustic, french country, contemporary/modern etc. Trends are showing a lot more of the contemporary flair. But if you are drawn to another style that's completely ok! Traditional and other forms have also advanced and incorporated elements that give a new updated look.
Now that you have these two elements decided, you can begin to consider what kind of countertops, cabinet styles, flooring, and finishes you want.
Do you prefer a calm field or lots of movement? People sometimes try to make themselves like surfaces they know others like. This usually pertains to countertop selections and tile/floor. Trends are showing a lot of quartz and marble which are calmer fields, but granite is still very popular. There is a wide array of both to choose from and you should select what you like. Remember, you will be living with it.
Trends give us a barometer for new colors, decorating elements and stylized movement into different or sometimes reemerged components. It is possible for everyone to incorporate new elements into every style and project. Touches of accents in a backsplash or shower can freshen up the look. It's all a matter of finding what will speak to you and if it will still speak to you in the future. If you think you'll tire of seeing a certain element in a few years, then you might want to tweak it.
The wonderful thing about living in Texas is that we have every style represented and there's something for everyone to identify with. Take into consideration the style of your home, your preferences and how long you plan to remain in the house. Sometimes timeless over trendy will stand the test of time. Remodeling should not dictate to you, your preferences should direct the design and finishes. Happy remodeling!