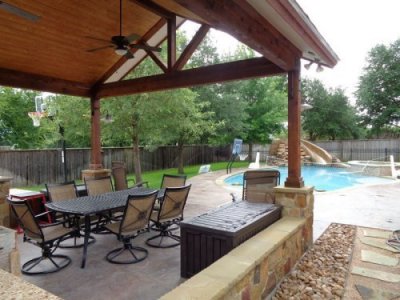 Adding extra living space to your home always provides more options for a comfortable family life and entertaining, but having an entire addition put on can be cost prohibitive and too disruptive. When you don't need another whole room, contact experts in home renovation College Station, TX or home remodeling Brazos Valley, TX to find out what your options are for sun rooms and screened porches.
Five Useful Reasons to Get a Sunroom or Screen Porch Addition

Creates another whole room to play or work in.
Allows you to enjoy the outdoors without glaring sunlight or biting insects.
A great place to grow plants and extend your garden indoors.
Helps regulate home temperature in an earth friendly way.
Increases property value.
General Remodel Options for Home Additions

Sun rooms and screened porches give more living space and create an interesting combination of indoor and outdoor living that is very accessible and dynamic depending upon the season and weather conditions. Deciding which one to have built is something you, the homeowner, need to discuss with experts in home remodeling in College Station, TX or Bryan, TX. They should be able to use their knowledge and experience about home construction and remodeling to recommend the best option for you.
A sun room is much closer to an actual room of the house, but with a lot more windows, glass walls or sliding glass doors that lead out to the backyard or a patio or deck. Although most people install shades or curtains in the sun room to keep out the hottest sun, they do tend to heat up in the hot Texas weather. They make excellent greenhouses if you want to start seeds or grow exotic houseplants.
The screened porch is more like a deck or patio that has an impermeable roof to keep off the sun and rain and screen windows to keep out insects and debris. These can be built on top of an existing deck or added separately to the back wall of the home or even created from a freestanding gazebo. Experts in home remodeling and design can help decide what works best for your needs.
Although both sun rooms and screened porches get a large amount of light, there are additional options that may accentuates the sunny glow of your new home edition. Many people put skylights in these types of rooms in order to increase brightness and offer a way to create more airflow to remove heat accumulated near the ceiling. Although they do not open, Suntunnel skylights offer a simple way to illuminate a screened porch or sun room without the need for electricity.