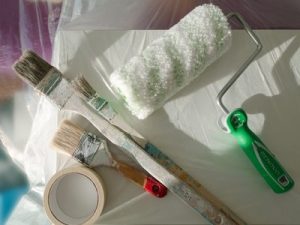 For many people, their home is more than simply the place where they live. It is the place where they raise their families, celebrate special occasions and get through difficult times. Renovation can be the perfect way to make your home the right place for any occasion.
Home renovations in College Station, TX can take many forms. Some people may simply want to repaint a room or two while other families may want to completely redesign their bedroom, bathrooms and kitchen. No matter what type of project you have in mind, the remodelling options are limitless. How can you decide which renovation idea is right for you when there are so many choices available? If you are feeling a lack of inspiration, here are some resources that you can use to find fresh, new ideas for your home renovation goals.
Neighbors, Friends and Families
The people in your life are one of your most valuable resources. Chances are that you have friends or family members who have undergone a renovation project in their home. If you like some of the changes that they have made, take the time to ask them some questions about their experiences with home renovation projects.
Their projects may give you some ideas and inspiration for remodelling concepts that you can incorporate into your own home. Even if their renovations follow a different style or layout than your own living space, you can still ask them some questions to gain valuable insights into the remodeling process. If you know some of your neighbors, ask them if they would like to share some of their renovation tips and ideas with you. The more ideas you have, the more inspiration you can find!
Websites And Forums
There are dozens, if not hundreds, of websites and home remodelling forums available to you to provide inspiration and ideas. Simply navigate to your preferred search engine and enter search terms like "home renovation projects" or "renovation ideas" to get links to websites with pictures and additional info.
The amount of information that you can find is simply amazing. You'll be able to find out about different design choices, tips and advice and even price estimates for all kinds of projects. You can search for more specific ideas for kitchen remodelling, bathroom fixture replacements and even comparisons of different types of floor tiles. You may be able to find all of the information that you need without ever leaving your home.
Local Professionals
To find in-depth, personalized information about remodelling projects in your area, there's just no substitute for getting a quote from home renovation professionals in College Station, TX. Calling the professionals out to your home is the best way to find out about all of the renovation options available to you. Local professionals can take a look at your living space to give you ideas and price quotes on the type of work that you would like to have done in your home.
In just a few minutes, you'll be able to find out about the types of fixtures, appliances and materials that you can use to turn your home into the perfect living space that you have been dreaming of.
When you make the decision to remodel your home, there's no limit to the changes you can make so don't be afraid to seek out information on the projects you have in mind.